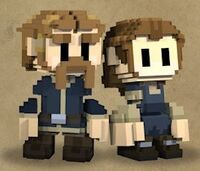 My fathers have followed the stars for a thousand thousand cycles.
The Northern Alliance is one of the three kingdoms available to humans.
Brave and hardy, the men and woman of the north live for the sight of a new dawn over unexplored territory. Armed with compass and hatchet, they form strings of small, defensible settlements and pride themselves in their tenacious adaptability.